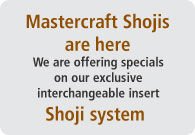 Contact Information
If you have any questions comments or concerns. please feel free to contact us:
Toll Free: 1- 888-779-7731
Telephone: (905) 660-1127
FAX: (905) 660-9656
info@amazingwindowfashions.com
Interior Vinyl Shutters
Luminaris P.V.C. shutters provide the perfect blend of elegance, durability and modern functionality. Choose "Perfect View" for a contemporary look or "classic" for a more traditional look. With your choice of frames, colour & lover size, these shutters will add style, character and warmth to any room in your home.
A definitive designer classic, the art of shutters, is a timeless way to add drama and elegance to any room in your home. The sleek lines, colours & classic styles available from Shade-O-Matic are guaranteed to satisfy even the most discriminating tastes. They truly are fine works of architecture for your windows.