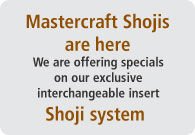 Contact Information
If you have any questions comments or concerns. please feel free to contact us:
Toll Free: 1- 888-779-7731
Telephone: (905) 660-1127
FAX: (905) 660-9656
info@amazingwindowfashions.com
Interior Polywood Shutters
SHUTTERS ARE THE ULTIMATE WINDOW COVERING
If you are in the market for window coverings, see why more people are selecting shutters over drapes, blinds, or shades. Shutters last longer, look better, resist weather better, clean easier and add more value to your home than any other window covering.
Shutters are growing into America's #1 window covering. More and more, shutters are requested by homeowners and interior designers alike.
Unlike any other window covering, shutters compliment any decor and establish a look that blends with every design style from traditional to contemporary.
GIVE YOUR WINDOWS THE TREATMENT THEY DESERVE: POLYWOOD
Polywood shutters are the ultimate window treatment. They are engineered to be the superior shutter and will likely out-live your home.
The Polywood shutter was created after analyzing the inherent problems of wood and vinyl shutters. The product was developed through much testing and analysis. After years of development, the Polywood shutter was made available to the public and has become the standard by which all other shutters are measured.
Homeowners, builders and interior designers choose Polywood over wood shutters or vinyl shutters because of the following facts.
Polywood won't warp, crack, split or peel
Polywood doesn't yellow or discolor due to heat
Polywood won't grow mold inside
Polywood insulates up to 3 times better than wood
Polywood is moisture resistant
Polywood is fire resistant
Polywood is termite proof
Polywood is virtually maintenance free
With Polywood, you'll be investing in a treatment that is as beautiful as it is durable. It's the ultimate way to add beauty to your windows.
10 RULES FOR BUYING PLANTATION SHUTTERS:
Plantation Shutters are a beautiful investment to any home. The installation of high-quality interior shutters not only adds exceptional architectural style and value to your home, but shutters also help control the light, sound and heat that enters your house.
However, all too often, enticed by special low price offers, homeowners rush into buying shutters without considering the quality of a shutter company and its products. As a result, homeowners often end up with something less than what they wanted. Like any significant investment, it pays to do your homework before you write a check.
Dix Jarman, CEO of Sunburst Shutters, the largest shutter manufacturer in the nation, offers shutter customers the insight gained from more than 25 years in the business.
"Purchasing shutters doesn't have to be a complicated process," says Jarman. "their are ten simple, but critical, rules homeowners should consider to quickly get the information they need to make an informed decision and choose shutters that best fit their needs and expectations."
#1 – Deal with a company you can trust
According to Jarman, the single most important factor in buying plantation shutters is the company you deal with. The quality of the product, the follow-up, the warranty, and the installation are all dependent on the quality of the company you choose. Take into account the following:
Longevity – It's always best to deal with a company that can prove its reputation through a long list of satisfied customers. Not all companies are created equal. For example, in Las Vegas alone more than a dozen shutter companies went out of business last year, only to be replaced by nearly two dozen new shutter businesses in the same year.
Specialty – To many companies, shutters are just one of a long list of products they sell. It's better to deal with a shutter specialist because their entire business depends on how well you like your shutters.
Size – Smaller companies simply lack the buying power to provide you a competitive price. Plus, they can't afford the cost to research and develop new products.
#2 – Read the Warranty
The warranty itself should cover both the product's materials and the labor to build and install the shutters. And get it in writing.
"No matter how great the guarantee sounds, if the company goes out of business, it will be worthless," says Jarman. "That's why it's so important to do business with a company that has an established reputation and is large enough to stick around for a long time."
#3 - Measurements and Layout
In order to get an accurate quote, a skilled estimator needs to come to your residence and take precise measurements. Any company that gives you a cost over the phone is doing so just to entice you. Almost without exception, the cost will go up when they actually come out to your house.
#4 – Factory Direct is Best
Make sure you deal with the company that actually builds the shutters. This assures that you will get accurate answers and timely responses. It also assures you of factory-direct prices.
#5 – Quality Installation
Shutter installation is just as important as a shutter's construction. Most shutter companies use subcontractors to install their shutters. Using a company that does its own installation insures that one company will be responsible for everything. This increases accountability and allows the company to carefully monitor every step of the process.

#6 – The Desired Look
Plantation shutters come in two primary finishes – stained wood and painted. If you like the painted look, use Polywood shutters. Polywood is made from a polymer that is finished with a baked-on acrylic lacquer that will never crack or peel. It is the best finish in the industry.
If your current decor uses a lot of wood, a wood stain might be the preferable choice. Basswood is best for this purpose as it takes a stain with even coverage and has an attractive grain.
#7 – Budget
"The number one rule is don't get caught by the price games many shutter companies play," says Jarman. "Many like to tout the lowest cost per square foot but they charge extra for frames or add-ons that you end up needing. In the end they're really not a bargain."
#8 – Quality Materials
Plantation shutters are made from a wide range of materials. They basically fall into three categories: Solid Wood, Wood Composites, and Synthetic.
According to Jarman, by far, the best material for shutters is the synthetic product called Polywood. Sunburst Shutters developed the Polywood Shutter, now the hottest selling shutter in the world. Shutters made from Polywood are virtually indistinguishable from painted wood shutters but will never warp, fade or crack the way wood usually does. Polywood, a solid polymer product, has the look and feel of wood but offers superior strength and insulates 70% more efficiently than wood shutters. "Beware of shutters made from hollow materials, vinyl, or inferior synthetics."
#9 – Construction
Besides carefully considering the material, a savvy buyer also needs to scrutinize the shutter's construction. Some of the basics include the use of tension pins, which make sure the louvers remain tight, and using stainless steel, epoxy coated staples, which never come out. Some better-made shutters utilize either dowel pins or mortise and tenon construction to hold horizontal pieces (rails) to vertical pieces (stiles).
#10 – Independent Testing
"All shutter companies claim to have the best product. For this reason, choose a company that uses independent testing to verify its claims," says Jarman. "Shutters should be tested for durability, heat resistance, fading, cracking and insulation properties."