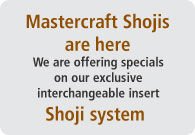 Contact Information
If you have any questions comments or concerns. please feel free to contact us:
Toll Free: 1- 888-779-7731
Telephone: (905) 660-1127
FAX: (905) 660-9656
info@amazingwindowfashions.com
Blinds
At Mastercraft Shutters we carry a full range of window coverings to suit your every need, from all the leading manufacturers. You can shop by brand by clicking on the logos below.