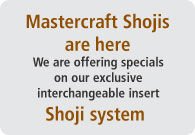 Contact Information
If you have any questions comments or concerns. please feel free to contact us:
Toll Free: 1- 888-779-7731
Telephone: (905) 660-1127
FAX: (905) 660-9656
info@amazingwindowfashions.com
Toro
Toro aluminum shutters offer a superb quality in shutters
Fire resistant
Realistic wood grain options
Interior and Exterior rated
Since 1979, Toro Aluminum has provided quality windows and doors for high-rise condominiums, apartment buildings, schools and office buildings. Our commitment to creating innovative features and maintaining competitive pricing has made Toro Aluminum a leading manufacturer in the window and door industry. We have piloted projects in many Canadian cities including: Toronto, Winnipeg, Calgary and Vancouver. Internationally, we have provided quality products in the United States, Mexico, the Caribbean Islands, Hungary, the Philippines and China.
Our corporate headquarters and primary manufacturing plant is located just north of Toronto, in Concord Ontario. On the West coast, we have an office in Vancouver, British Columbia and in Portland Oregon, USA. Currently, the Toro Aluminum group of companies employs over 400 specialists in seven facilities and occupies over 350,000 square feet.